Travel
Walking to School
Chancellor's School is fully committed to promoting sustainable travel to and from school. Finding easier and more efficient modes of transport to access the school site actively supports our commitment to reducing our carbon footprint and making the school environment an even more pleasant place in which to study. Furthermore, walking, cycling or accessing public transport positively reduces noise pollution and congestion, ensuring a calm and orderly start to the day.
We actively encourage all our students who live in Brookmans Park and Welham Green to walk to and from school each day. The bottom field gate is opened at the start and end of each day to facilitate site access. Regular daily exercise is both sociable and invigorating and ensures students arrive to school ready to learn effectively. Please see below for our 5 minute walking bubble which incorporates 3 drop off points.
For those students who would prefer to cycle we provide sheltered bicycle racks just inside the staff car park. If your child would like to cycle to school please ensure they are wearing appropriate visible and protective clothing (including using a cycle helmet) and ensure they are obeying the highway code. Parents should note that all bicycles are parked at the owner's risk and should be fixed securely to bicycle racks.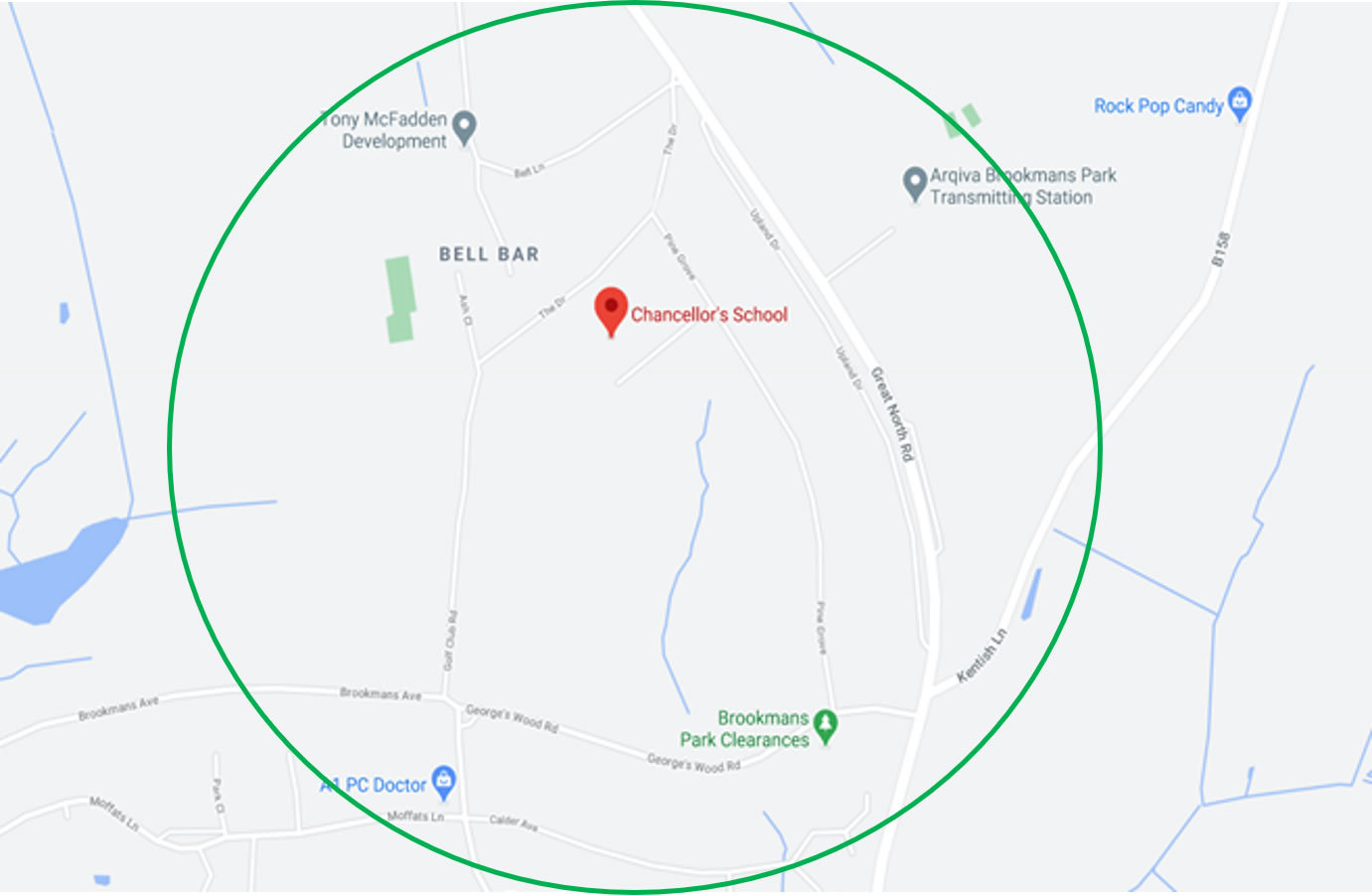 Downloads